Onamac Industries commenced business in 1974.
In 2016 Onamac expanded into a new 60,000 square foot, state-of-the-art, climate-controlled facility located 1 mile north of Boeing's Paine Field. Onamac employs over 125 Manufacturing and Quality Engineers, Machinists, Assemblers, and Administrative Support.
Onamac is a world-class manufacturer of multi-axis milled, turned, and assembled aerospace components.
Onamac's vision is to continually strive to be an employer of choice in our community and a supplier of choice in our industry.
Over the past 20 years, Onamac has won numerous customer awards. Notable among these awards is the 2003 Boeing Enterprise Supplier of the Year Award granted to only 13 businesses worldwide that year as well as Performance Excellence awards in 2010, 2011, 2012, and 2013. Onamac was awarded Boeing Supplier of the Year in 2014 and KHI Supplier of the Year in 2017.

The perennial recognition demonstrates Onamac's commitment to going beyond the technical requirements to solve unforeseen issues, respond to last minute requests, and make suggestions to improve quality and decrease costs.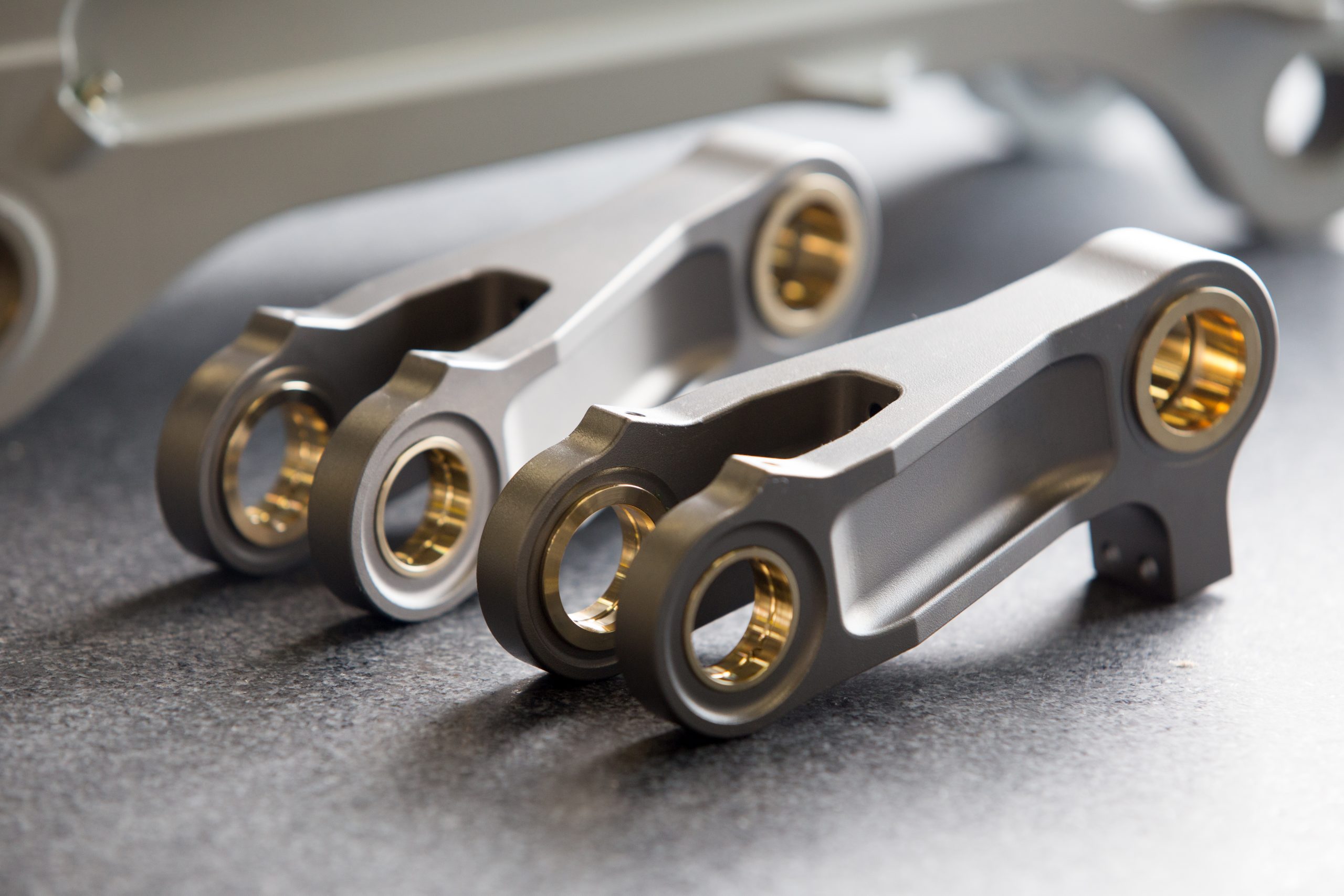 Onamac has over 40 production machines to produce tight tolerance milled and turn parts for the Aerospace industry. Onamac has recently expanded its capabilities to machining Titanium castings to support the jet engine aerospace market.
- CAD/CAM Engineering and Drafting
- CNC Simultaneous turning and milling 7 Axis
- CNC Milling 3-4-5 Axis
- CNC Lathe Operations
- Conventional Machining
- OD Grinding
- Hardware Insertion
- Mechanical Finishing & Assembly
Quality inspection capabilities
- AS9100 Rev D 2016 Certified
- ISO 9001 2015 Certified
- Climate Controlled Quality Laboratory
- Calibration system traceable to NIST
- Coordinate Measuring Machine
- 30" X 24" X 18" Capacity
- Part Tracing and Surfacing
- CAD Interface with IGES Translation
- Air Gage system with Resolution to .00005"
- Optical Comparator with Surface Reflection
- Surface Finish Analyzing Equipment
- Comprehensive Specification Library Including
- Military, MS, AN, ASME, and ASTM Standards
- Airbus Certified, 01 Joining Tech.
1974

Company founded in Camano Island, WA

1988

Onamac becomes Boeing-approved source

1994

Awarded with first Spares Commodity Contract from Boeing for 400 bushings

1996

Moved to new facility near Paine Field, Everett, WA

1999

Boeing Commercial Supplier of the Year Award

2000

Boeing's President's Award for Excellence

2003

Boeing Enterprise Supplier of the Year

2007

Began 787 and P8A Poseidon production work for Tier 1 production companies

2008

First Boeing POP LTA signed, Extension of Boeing Spares LTA finalization, major award of Boeing Spares Large Milled Parts

2010

Boeing 787 Ground Support Contract

2010 - 2012

Boeing Performance Excellence Award

2013

Boeing Performance Excellence Award

2014

Boeing Supplier of the Year

2016

Moved to new facility near Boeing, Merrill Creek

2017

Kawasaki Heavy Industries Supplier of the Year
Onamac has experience machining a wide variety of metals with aerospace applications. Depending on the design and end purpose of the required part, there are several alloys and machining methods that can be used to arrive at the required confluence of strength, flexibility, weight, durability, and economics. The influence of these factors changes for each part of the aircraft.
| Metals Machined | Characteristics | Example Aerospace Application |
| --- | --- | --- |
| Aluminum | Soft metal, light & durable | Wing leading edge, landing gear components & support fittings, and floorbeams |
| Aluminum-Nickel-Bronze | Soft metal, highly resistant to corrosion | Bearings, landing gear components |
| Inconel | Hard metal, used in high-temperature applications | Engine parts |
| Stainless Steel (13-8, 15-5) & Steel Alloys (300M, 4330, 4340) | Hard metal, highly resistant to corrosion | Structural components |
| Titanium | Hard metal, extremely high strength-to-weight ratio | Engine & frame components |
Major Aerospace Customers