Core Values
Integrity – Be honest with ourselves and our Customers in every facet of our service while caring about people, safety, and the environment.
Team Work – Work as a team in meeting our challenges and recognize that pride results in working together with a positive mindset to unleash everyone's potential, achieving exceptional results.
Strong Work Ethic – Be accountable for actions and results, successes and failures, show personal drive, inspire, and motivate others.
Results-driven – Utilize experience, innovation, and continuous improvements to convert Customer problems into solutions.
Responsiveness – Think and act with Customers in mind and be ready to adapt to future trends and needs with a can-do attitude.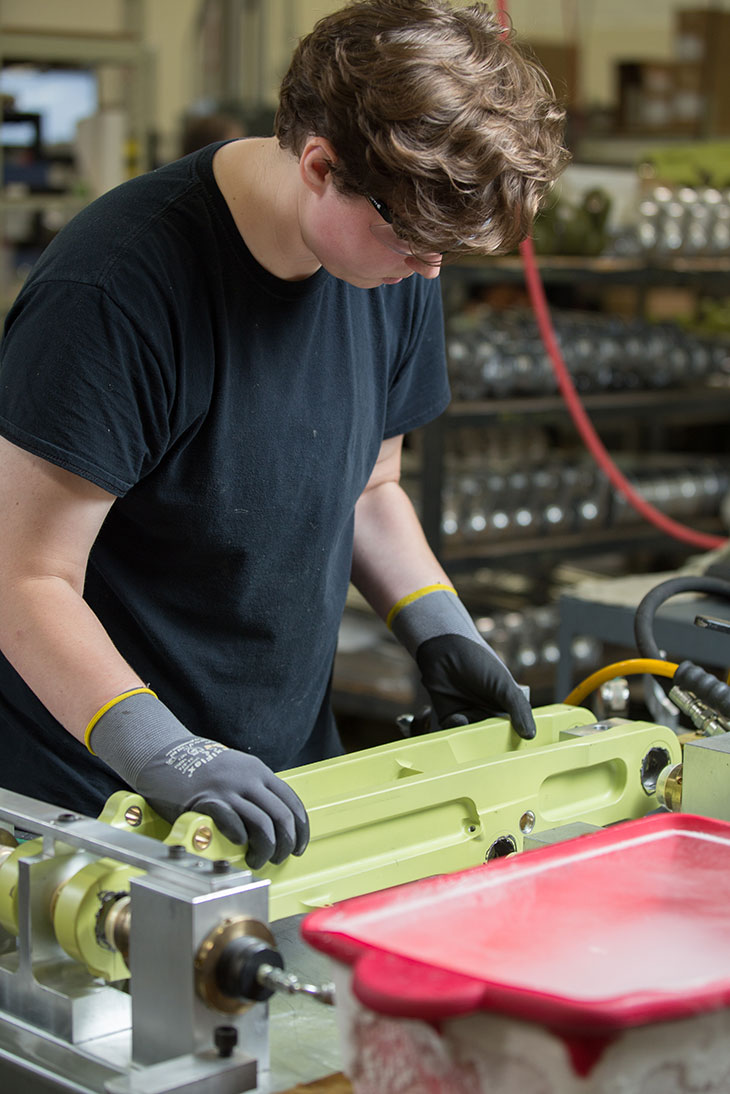 Join our team of dedicated professionals.
Onamac currently employs over 125 full time manufacturing engineers, quality engineers, machinists, CNC specialists, and administrative support staff personnel.